Education and Events
PMA delivers year round industry events, conferences and educational programs that offer invaluable networking opportunities and information to help you grow your business and maximize profitability. By attending these powerful programs, you will deepen your skill sets, expand your professional network, broaden your engagement between industry peers and transform your business.
Signature Events

Technical Programming

Webinars

Professional Development

Workforce Development
---
What's Next?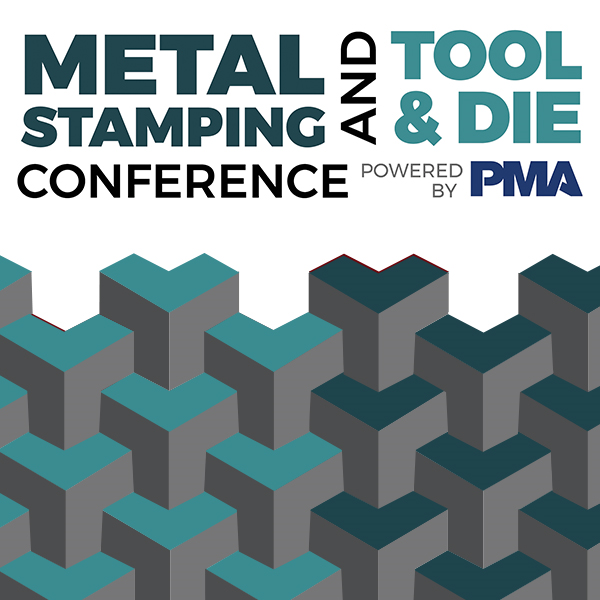 Metal Stamping and Tool & Die Conference
TUE, JAN 29 2019 — WED, JAN 30 2019
Nashville, TN
The 2019 Metal Stamping and Tool & Die Conference is anticipated to attract more than 250 participants! This uniquely designed conference provides the ideal platform to hear best practices, learn the latest emerging and maturing technologies and ignites new relationships between attendees and exhibitors.
Early-bird rate extended to January 18th! SAVE $50.
After January 18th members will pay $599 and nonmembers will pay $799.
If you are not attending, but need to register others.

---
Upcoming Events
Don't miss these upcoming events!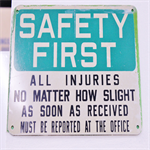 Chemical Safety: Safer Solvents Throughout the Industry
THU, JAN 31 2019
Webinar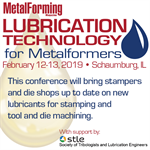 Lubrication Technology for Metalformers
TUE, FEB 12 2019 - WED, FEB 13 2019
Schaumburg, IL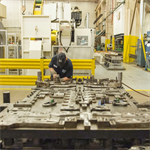 Die Maintenance and Troubleshooting Seminar
TUE, FEB 19 2019 - WED, FEB 20 2019
Greenville, SC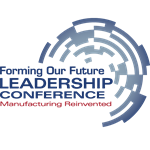 Forming Our Future 2019
WED, MAR 6 2019 - SAT, MAR 9 2019
San Antonio, TX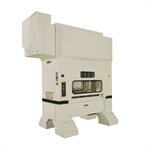 Press Line Technology Seminar
TUE, MAR 19 2019
Irving, TX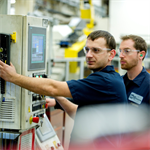 Sensor and Control Systems Seminar
WED, MAR 20 2019
Irving, TX
Energy Solutions and Procurement
THU, MAR 21 2019
Webinar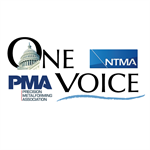 One Voice Legislative Conference
MON, APR 8 2019 - WED, APR 10 2019
Washington, D.C.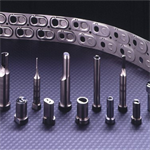 High-Speed Stamping Seminar
TUE, APR 16 2019 - WED, APR 17 2019
Windsor, CT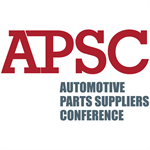 Automotive Parts Suppliers Conference
MON, APR 29 2019 - TUE, APR 30 2019
Detroit, MI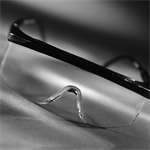 PMA Safety Clinic
WED, MAY 15 2019 - THU, MAY 16 2019
Cleveland, OH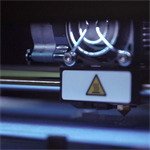 Forming Steel, Aluminum and Stainless Steel
TUE, JUN 11 2019 - WED, JUN 12 2019
Grand Rapids, MI
Mexico Additive Manufacturing and 3D Printing Conf
WED, JUN 12 2019 - THU, JUN 13 2019
Monterrey, Mexico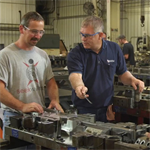 Introduction to Metalforming Processes and Materials for Non-Technical Managers and Supervisors Seminar
TUE, JUN 18 2019
Cleveland, OH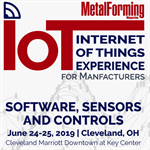 IoT for Metalformers and Fabricators: Software, Se
MON, JUN 24 2019 - TUE, JUN 25 2019
Cleveland, OH