Technical Seminars
A skilled and trained workforce is essential to improve bottom-line performance and make it easier to compete in the global marketplace. As a member of the Precision Metalforming Association (PMA), you and your colleagues can gain the knowledge and competencies needed to succeed by leveraging PMA's technical training programs and resources.
---
What's Next?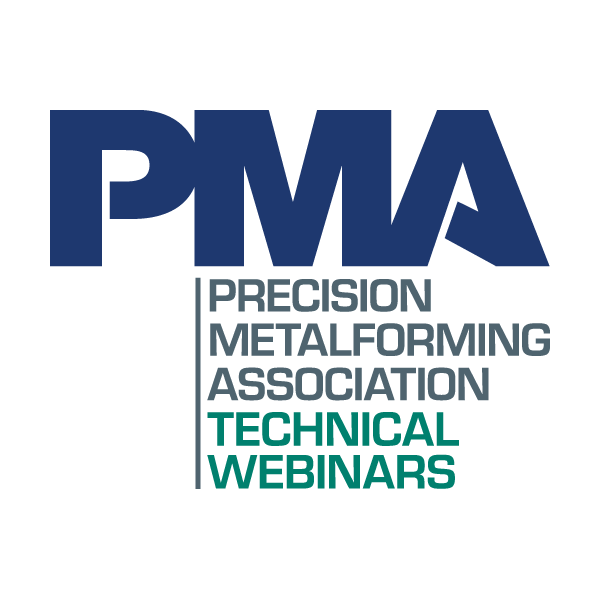 Understanding & Troubleshooting Servo-Driven Metal Stamping Presses
THU, NOV 12 2020
Webinar | 1:00 - 2:30 p.m. ET
This presentation leaves attendees with a clear understanding of servo-driven mechanical presses. Attendees also learn basic troubleshooting skills, that when applied properly, will increase productivity throughout. This presentation educates on the proper function of machinery systems, including critical areas of concern and how to monitor them. Jeff also discusses the importance of drive trains, die-space parallelism, hydraulic overloads, counterbalance systems and adjustments, as well as safety concerns including proper die-setting procedures.
If you are not attending, but need to register others.

---
Upcoming Events
Don't miss these upcoming events!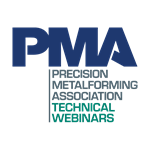 Stamping Aluminum Alloys – Challenges and Solutions
THU, NOV 19 2020
WEBINAR | 1:00 - 2:30 P.M. ET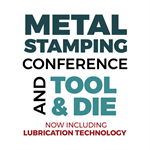 Metal Stamping and Tool & Die Conference with Lubrication Technology
TUE, JAN 26 2021 - WED, JAN 27 2021
Nashville, TN